AF Modified Atmosphere Bag
Product Detail
Product Tags
MAP is based on the alteration in t h e composition of gases around the certain commodity within the sealed package. Elevation in the CO2 level along with the decreased O2 level in the package result in a decreased respiration rate of the stored fruits and vegetables, and extension of the physiological life.
The materials used in fresh produce packaging are important, these materials must ensure food safety requirements as well as  preservation. The freshness of fruits and vegetables, their safety during transportation and the use is also of great importance. Fresh produce packaging solutions help reduce spoilage and waste by offering long shelf lives. With our Modified Atmosphere bag , we offer the perfect solution for you.
MAP bags are manufactured from a semi-permeable film that can
control gas exchange. The semipermeable character of the film is based on
the activity of several intelligent molecules placed inside film . These
molecules allow O2 to enter the package at a rate offset by the
consumption O2 by the commodity. Similarly, CO2 must be vented from the
package to offset the production of CO2 by the commodity.
Variables Controlled by Intelligent MAP Bags To Extend Storage and Shelf Life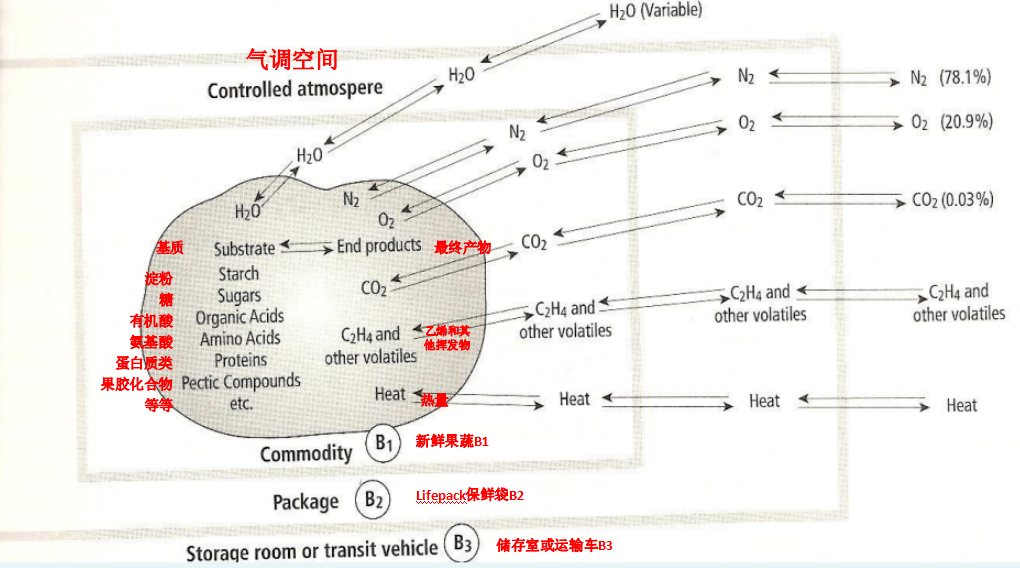 Modified Atmospheres (ma) Chain
1) Harvest
2) Preparation for market
3) Transport
4) Storage at shipping point
5) Retail markets
6) Consumers
1)Higher profitability due to less waste in the supply chain
2)Reduced logistic costs due to viability of sea and land transport over air freight
3)Smaller carbon foot print (land/sea transport instead of air freight)
4)Market expansion enabled through prolonged cold storage
5)Permeability with temperature,
6)Increased gas diffusion by using micro perforations
7)Machinability
8)High printability,
9)Sealing integrity,
10)High clarity
---
Previous:
Reasonable price Fresh Keeping 1mcp Pear - ANGEL FRESH (1-MCP) Quick Release Tablet – SPMBIO
---