AF Ethylene Absorber Machines and Modules
Product Detail
Product Tags
AF120 and AF300 Machines
The machines are ideal for small cold storage rooms (from 40 to 300 m³), for fruits like berries, kiwis, flowers, cold storage in the field at the time of harvest, supermarket cold storage, etc.
The AF120 Machine uses 1 kg AF replacements, placed in mesh on a tray. The AF300 Machine uses a M18 AF module. 
AF850 and AF600 Machines
They are designed for cold storage rooms larger than 300 m³.
They use 2 or 4 M12 AF modules.
AF1900 Machine
Machines suitable for use in large cold stores, which are very common in Asia and America, and in fruit and vegetable storage logistics centres. This machine has several advantages over similar models on the market.
AF Modules (M12, M18)
To avoid priority air passages, due to the lack of uniformity of the distribution of the granules in trays, the granules for these machines are contained within plastic modules that greatly facilitate handling while reducing dust emissions.
The V-shaped distribution of the granules makes it possible to add more product and extend the time between replacements without requiring high-energy consumption.The residence times have increased with respect to previous designs, for increased efficiency in ethylene absorption, since the air is in contact with the granule longer.
Applicable crops: Citrus, Kiwi, Banana, Mango, Pineapple, Passion Fruit, Strawberry, Raspberry, Flowers,etc.
Please feel free to contact us for any more information: info@spmbio.com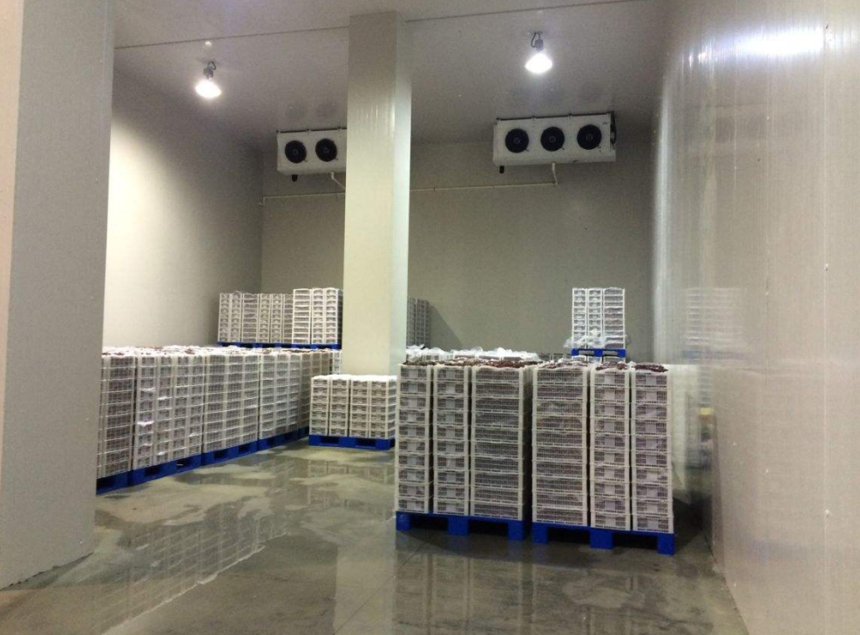 ---
Previous:
AF Modified Atmosphere Bag
---